TRANSFORMER
SUBSTATIONS
RAILWAY
NETWORK
Stefaan Volkaert is the general manager and founder of STEVO Electric, a company set up in 1999 to distribute high and low voltage test equipment for the energy sector in the Belux region for the brand PROGRAMMA Electric AB. Very short after our start, an opportunity to act as agent for VANDENTEMPEL BV resulted in delivering Cable Measuring Vann's for our distribution utilities as well. In 2003 General Electric took over Programma and this resulted consequently in providing Monitor & Diagnostic products for transformers for the BeNeLux market. Years of experience resulted in a leading position in this area and a full competent center for the sales and after sales service for this technology.
General Electric decided in 2007 to sell the "ex Programma" activity to the Megger Group. This had no impact on the activity for STEVO Electric. Staying in the brand for servicing transformers STEVO Electric developed for our local transmission company a measuring device to measure the Static and Dynamic Resistance for OnLoad Tap Changers. Several devices are now in operation in different countries and seem to become an accepted and approved as well measurement technique for servicing transformers. Besides this service activity STEVO Electric started in 2009 with the ARS Altman Product range for the sale and servicing of transformers and more in particularly oil-condition treatments.
Contacts in the railway & transport industry expressed a need for mobile test equipment for testing high-speed DC breakers used in infrastructure - including in substations and in rolling stock applications. Since this was a niche market, and no suitable test equipment existed for this application area, STEVO Electric developed a first mobile testing device for this application and its customers. Our aim now, is to develop test equipment for all kinds of electromagnetic circuit breakers as well as test equipment for AC Circuit Breaker 50Hz and 16Hz2/3 for traction vehicles. In the meanwhile STEVO Electric developed its 3th generation model, and provides herewith in a mobile DC high-current generator - which has been on the market since 2004 - for adequately testing high-speed DC breakers in the transport sector, i.e. trains, subways, trams and trolleys, used in traction substations and rolling stock. Also Master/Slave combinations with a capacity up to 13.000A were delivered on the market worldwide , in particular on behalf of traction domains for which high-speed DC breakers are applied. Moreover, STEVO Electric maintains long-term contacts with manufacturers of high-speed DC breakers, which are essential for homologations used for primary assets testing in question.
Nowadays the railway networks - whether tram or train networks - are in a period of full growth and the need for testing becomes an essential part. The networks have deployed a number of innovative techniques that deliver more powerful performance - taking into account the crucial character of the fast circuit breakers - to give the ultimate protection. This ultimate protection must be provided alongside routine maintenance and test runs - among tests of release (threshold Ids). More often the owners have to modify the Ids threshold or have to replace the release system with another range of adjustment. In order to carry out these modifications and consequently to ensure a durable exploitation of their Infrastructure, the need for testing equipment is essential.
Newest development and current status Relative to our 2003-2010 model BALTO 6000A, the market required more performances in the fields of transport, efficiency and usefulness. To match those requirements, identified during multiple demonstrations and discussions not only with the manufacturers but in particular with the managers and owners of rail networks, since several years STEVO Electric took the decision to develop an innovative new system - BALTO 3.000A up to 30.000 based on a list of demands. This new and innovative product is now available and in service in different parts of the world.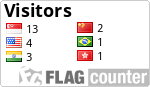 PT. Freeport Indonesia I McDonald's Indonesia I PT.Kereta Api Indonesia I Perusahaan Listrik Negara I Medco Foundation I Sekolah Tinggi Sandi Negara (STSN) I Lembaga Sandi Negara (LSN) I Pertamina (Divisi LPG) I Plaza Indonesia (EX & FX) I Virtus Technology Indonesia I Flawless Resto & Bar Indonesia, Plaza FX I Out back Steak House I Magenta Multi Warna I PT. Guardian Pharmatama I PT. Calistra Citra Lestari I Group 3 KOPASSUS, TNI AD I Spica Putra Sarana I