Company Profile

RCT COMPANY OVERVIEW

Remote Control Technologies Pty Ltd (RCT) is a wholly owned Australian company specialising in the manufacture and installation of safety and productivity products for the mining, mobile equipment, earthmoving, transport, agricultural, construction and materials handling industries.

RCT have been in operation for over 40 years and has a proven history of excellence in providing customer driven safety and productivity solutions, industry leading innovations and an outstanding level of customer service. RCT is a fully integrated organisation, manufacturing it's proprietary products including the brands Control Master®, Muirhead®, EarthTrack™, AusProTec™ and PowerLight™ at its headquarters in Perth, Western Australia. RCT has three major branches across Australia including Perth, Kalgoorlie and Mt Isa. These branches are positioned to service the key local mining and industrial markets in each region.

RCT is an international company which supplies and installs safety and productivity solutions all over the world to clients in countries which include: Armenia - Austria - Botswana - Brazil - Burkina - Canada - Chile - China - Egypt - England - Fiji - France - Germany - Ghana - Guinea - Indonesia - Japan - Kazakhstan - Kyrgyzstan - Malaysia - Mali - Namibia - Norway - New Caledonia - New Zealand - Peru - PNG - Russia - Sierra Leone - Singapore - South Africa - Thailand - Tanzania - Turkey - USA - West Indies - Zambia.

RCT is the Australian industry leader in remote control and automation solutions for the mining industry.

RCT has a mining and industrial divisions dedicated to servicing customers in each specialised market. The company infrastructure is fully integrated incorporating manufacturing, sales, service, design and customer service capabilities.

RCT employs over 140 personnel spread across branches in Perth WA, Kalgoorlie WA, Mt Isa QLD, Brisbane QLD and a office in Melbourne. With the backing of a dedicated customer service team as well as a national and worldwide service agent network.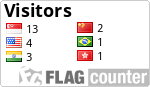 PT. Freeport Indonesia I McDonald's Indonesia I PT.Kereta Api Indonesia I Perusahaan Listrik Negara I Medco Foundation I Sekolah Tinggi Sandi Negara (STSN) I Lembaga Sandi Negara (LSN) I Pertamina (Divisi LPG) I Plaza Indonesia (EX & FX) I Virtus Technology Indonesia I Flawless Resto & Bar Indonesia, Plaza FX I Out back Steak House I Magenta Multi Warna I PT. Guardian Pharmatama I PT. Calistra Citra Lestari I Group 3 KOPASSUS, TNI AD I Spica Putra Sarana I