TRANSFORMER
SUBSTATIONS
RAILWAY
NETWORK
Single Gas Transformer DGA (GLA 100)
Cost effective transformer warning solution
The IntellixTM GLA 100 is a small and intuitive transformer "gas level alarm". It provides a cost-effective transformer warning solution using DGA, specifically tailored monitoring for less critical transformers that would typically be left unmonitored.
Single Gas Transformer DGA (Hydran M2)
The Hydran M2 is a compact affordable all-in-one on-line transformer-monitoring device. While permanently mounted on the transformer, The Hydran M2 will alert personnel when transformer developing occult fault conditions. In addition to providing a composite value of various fault gases (in ppm) and the moisture in oil reading (%RH and ppm), the Hydran M2 can also encompass on-board transformer mathematical models based on IEEE® and IEC® standards to provide further information on the performance of the transformer.
The Hydran M2 is a cost effective method of general fault detection.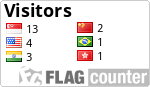 PT. Freeport Indonesia I McDonald's Indonesia I PT.Kereta Api Indonesia I Perusahaan Listrik Negara I Medco Foundation I Sekolah Tinggi Sandi Negara (STSN) I Lembaga Sandi Negara (LSN) I Pertamina (Divisi LPG) I Plaza Indonesia (EX & FX) I Virtus Technology Indonesia I Flawless Resto & Bar Indonesia, Plaza FX I Out back Steak House I Magenta Multi Warna I PT. Guardian Pharmatama I PT. Calistra Citra Lestari I Group 3 KOPASSUS, TNI AD I Spica Putra Sarana I